What are the most popular Driving Games?
What are the new Driving Games?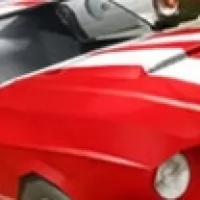 Play Free Driving Games Online
If you like roaring engines, high speed chases and powerful cars driving games are a great way to experience a spike of adrenaline without getting out of your chair. They are usually very accessible in terms of difficulty and controls but manage to provide the players with hours of entertainment thanks to a variety of interesting mechanics and customization options.
It can be especially fun to play driving games online with friends or strangers from around the world. If you are looking for something classic check out Funrace.io where you compete against other players on a 3D racing track and your only goal is to become the first driver to reach the finish line. Racegame.io is very similar, however, you see the track from above and control your car by clicking and holding RMB while steering with your mouse.
These time-tested ideas are not always enough to make driving games fun. That's why titles like Carwarz.io exist: in this one there is no racing track, instead you have several cars of various shapes and sizes crashing into each other on a rectangular arena. The goal is to stay alive as long as you can and destroy other players. In Driftin.io you do have to drive in laps but the track is extremely slippery, so you need to do some drifting in order to make the turns.
People who like driving games play them often enough to get bored with the same old gameplay mechanics, vehicles and environments. Thankfully, in the world of .io games there is no shortage of truly original entries that try their best to push the boundaries of the established genres and give the players something they have never seen before.
On Kevin Games you will find many driving games free of the shackles of mediocrity. Dozens, maybe hundreds of titles that feature really interesting design choices and introduce unexpected elements to racing feel more original than ever before.
---
We carefully selected 56 of the greatest Driving Games and made them available for you online for free.
This archive consists of browser games for desktops and mobile platforms as well as titles specifically designed for tablets and phones. Here you will find some truly amazing gems like Moto X3M Spooky Land, Happy racing online, Flying Motorbike Real Simulator, Offroad cars, Speed Highway, and tons of other awesome free games.
---
Also people ask about Driving Games
Games to play when driving.

I spy and Who am I are classic games for road trips that are self-explanatory. Another fun option is Don't say it. Players agree on certain forbidden words that are fairly common in everyday speech. Whoever says one of them loses.