What are the most popular Skating games?
What are the new Skating games?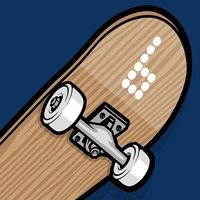 Play Free Skating games Online
Get your skates on! This time it's not a saying. It's literally what we're going to do. The skating games online do not depend on the weather. They are available at any moment - both on PCs and mobile platforms. All you need to participate is some spare time and a connection to the Internet. Say no to the falls and injures and yes - to lots of pleasure!
One theme, dozens of realizations
The category covers different kinds of sports and recreation. The surface can be anything: an ice-rink, an asphalted street, a complex of ramps. As this is a digital experience there's a big opportunity to conquer some really exotic locations. You'll lose the track of time gliding across the most unusual spots. Though it's not a real physical activity it helps to improve certain skills. Reaction, creativity, forward-thinking are involved which is quite a lot. The last (but not the least) argument for joining is the fact it's so much fun!
Play skating games on any gadget
The content runs on laptops, Chromebooks, tablets, and smartphones. We've checked it carefully, there will be no lags or viruses. It requires no special characteristics, almost any device suits it. Our guests don't have to download and install apps to start exploring. A compatible browser (most modern are) is enough.
Become a champion with Kevin Games
Perform the craziest tricks and astonish everyone with your mastery. No holding back taking chances! As usual, the experience will cost you zero cents. Spend amazing moments, not bucks. Enter the world of skating games free of charge and take it with you anywhere. We hope you'll enjoy the ride!
---
We carefully selected 7 of the greatest Skating games and made them available for you online for free.
This archive consists of browser games for desktops and mobile platforms as well as titles specifically designed for tablets and phones. Here you will find some truly amazing gems like Ellie and Jack Ice Dancing, Ice Skating Winter, Skater Kid, Flipsurf, Princess Roller Skating Style, and tons of other awesome free games.
---