What are the most popular Parkour Games?
What are the new Parkour Games?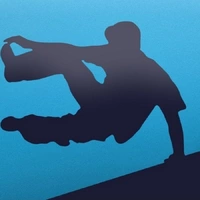 Play Free Parkour Games Online
Running in a straight line is a lot more exciting than it sounds. It's actually a challenging and elegant sport that is beyond most people's physical capabilities. If you want to experience it without endangering yourself, play parkour games on your computer. This genre combines the charm of classic platforming with modern influences of additional physics-based mechanics. Speed, weight, momentum, and other factors affect the process, changing it tremendously. Run across complex stages without stopping. Jump over or slide under obstacles, and avoid pitfalls. Perform amazing flips and fancy combinations of tricks to make your movement smooth and flashy.
The Art of Running
Mechanics-wise this subgenre is surprisingly rich and diverse, thanks to accommodating various playstyles. On Kevin Games, there is a separate category dedicated to this niche. It includes both story-driven runners and realistic simulators that focus on technical performance. The gameplay varies dramatically from one title to another depending on the creators' vision. Sometimes the protagonist is trying to escape the forces of an authoritarian government following him. Other times, there are no bad guys, just several platforms and challenges to overcome. Fun options are easy to find and each one deserves your attention.
Where to Find Parkour Games Online
Thanks to the developments in web technologies, mobile apps can be accessed on desktops. Our site specializes in browser integrated titles and features many ports from smartphones. No need to download and install anything on your device, or worry about available space. Find what you like, launch it right in your tab, and start playing. Using keyboard and mouse instead of touch controls is not only comparable but often beneficial.
You don't have to live dangerously to experience bursts of adrenaline and get sweaty palms. Those seeking the thrill of the chase, finally have an outlet for their passion. Explore our collection of parkour games free of charge and become the fastest runner ever. Sharpen your reflexes, master high-level techniques, and learn to move with style. Let no obstacle stop you.
---
We carefully selected 15 of the greatest Parkour Games and made them available for you online for free.
This archive consists of browser games for desktops and mobile platforms as well as titles specifically designed for tablets and phones. Here you will find some truly amazing gems like BloxdHop, X Parkour, Parkour.lol, Kogama Ghost House, Vex 4, and tons of other awesome free games.
---
Also people ask about Parkour Games
What are parkour games?

Parkour game is a type of platformer with an emphasis on traversal mechanics. The goal is to run and overcome various obstacles without stopping, tripping, or falling.