What are the most popular Speed Games?
What are the new Speed Games?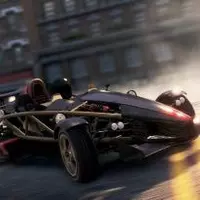 Play Free Speed Games Online
Driving simulators constitute one of the oldest gaming genres. Sitting at the wheel of otherwise unattainable supercars is incredibly enticing. But that's not the only reason why people enjoy virtual racing. Being able to put the pedal to the metal without any consequences is priceless. Going way over the speed limit is a bad idea in real life. But accelerating and going crazy fast on a digital highway is completely safe. And yet, it still induces an unparalleled burst of adrenaline thanks to the convincing graphics. Fans of single-player and online speed games, who cannot get enough, should read this overview. Discover several amazing spins on the formula that bring something new to the table. Find out how to access them from any device without paying a dime.
Screeching Tires
There are many titles that involve cars in some shape or form. Unfortunately, their mechanics are often somewhat underwhelming. Doing laps on repetitive racetracks is not particularly exciting. But it doesn't have to be this way. Interactive content aggregators like Kevin Games feature numerous standout products worth considering. Here are a few examples that add some variety to the classic category:
Traditional F1, rally, and off-road sims that favor fun over realism
Competitive multiplayer arenas that spice things up with weapons and bonus items
Physics-based 2D and 3D vehicular obstacle courses
Experiences inspired by illegal street racing, police chases, and hot pursuits
The range of choices is surprisingly diverse. Even those who generally prefer other types of gameplay should give them a try. Chances are, they will get hooked for hours and enjoy themselves immensely.
How to Play Speed Games in a Browser
The industry has been growing rapidly, gradually becoming increasingly competitive. These days, developers have to fight for the audience's attention. One way of accomplishing that is by attracting players with low prices. Or, better yet, foregoing conventional monetization strategies altogether. Many publishers make their projects openly available and generate income through advertising. Consumers can simply browse the appropriate section of this website and click on any thumbnail. The main menu should load in a regular tab of Chrome or Firefox. Once it does, press Start and join the race.
Forget about obeying traffic laws and waiting at red lights. Explore memorable tracks, cross-country roads, and multilane interstates without limitations. Launch dozens of awesome speed games for free and have a fantastic time.
---
We carefully selected 13 of the greatest Speed Games and made them available for you online for free.
This archive consists of browser games for desktops and mobile platforms as well as titles specifically designed for tablets and phones. Here you will find some truly amazing gems like Police Endless Car, Stunt Race Game, Cursors2.io, Chickenkarts.io, Parkour GO, and tons of other awesome free games.
---