What are the most popular Art Games?
What are the new Art Games?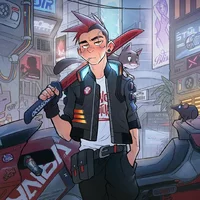 Play Free Art Games Online
Combining art and virtual toys is a good idea. Play art games if you are looking for meditative adventures. Rich with colors, they offer challenging puzzles to keep your mind racing. And teach you something new. For example, how to decorate a cake. Or provide some hints about creating the coolest graffiti with a couple of stencils. And much more!
Who Is It For?
This selection consists of very diverse and yet similar titles. Their slow-paced and violent-free content is perfect for any age groups:
Kids are fond of the cool stuff they can do in virtual reality. As well as simple rules and an easy-to-grasp control system.
Adults opt for this genre thanks to their relaxing effects. It is especially vital at work when one wants to get distracted from the routine.
Older generations use them to focus and stimulate brain activity.
Don't underestimate the power of a smart puzzle.
Art Games Online: Diverse Topics, Demanding Tasks
The core of any adventure of this category is the presence of a riddle. Although only a couple of clicks are required, they must be well-calculated and thought out. Most titles have a timer but only to show the minutes spent on the task. While some offer additional bonuses for speed and accuracy.
Take part in pen racing, launch color cannons, and assemble objects from several geometric pieces. And learn to see the logic in a mass of abstract figures.
Enjoy art games free of charge. As well as any other title on our website. With no downloading or installation processes, modern browser games are available right in browsers. Come to Kevin Games for proof and play virtual toys with pleasure.
---
We carefully selected 9 of the greatest Art Games and made them available for you online for free.
This archive consists of browser games for desktops and mobile platforms as well as titles specifically designed for tablets and phones. Here you will find some truly amazing gems like Stencil Art, Poly Art, Pixel Art Challenge, Shooting Color, Icing on the Cake Online, and tons of other awesome free games.
---