What are the most popular Golf Games?
What are the new Golf Games?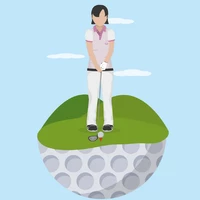 Play Free Golf Games Online
Some people think there is no way you can enjoy golf games free of charge. Like you have to spend a fortune just to enter a golf course. Well, rules have changed! You don't have to spend money, it is free now.
Golf Is More Than You Think
Golf has been played for centuries. Ancient people had to create some fun activities themselves. And to play golf games means a lot of fun. Proven by many people. Today this is a game of rich and famous. That happened for a reason. It has this special vibe. And it's really gripping. At the same time it's a professional sport. It is quite an achievement to be a good player. Golf is played in many good films and books.
Create A New Record With Kevin Games
Christian Carpenter managed a hole-in-one when he was… 4. Ok, there isn't a chance you break his record. But you can create your own. Share with your friends to find out who's the best player. What is more, you can make it your way. Choose a character and where you want to play. Who said a caveman can't be a golfer? Or Adam with Eve? Who said wild jungle can't make a cool golf course? You decide what your tournament looks like.
Free And Safe
You can use your favorite browser if it's in the list (most likely, it is). This set of golf games online is free-to-play and safe. It includes Gelf, Speedy Golf, Mini Golf World, and other popular ones. If you're a beginner or a pro, you'll love it. There are cute 2D cartoons and real-to-life first-person actions. Hit it, find it, and hit it again! Good luck.
---
We carefully selected 8 of the greatest Golf Games and made them available for you online for free.
This archive consists of browser games for desktops and mobile platforms as well as titles specifically designed for tablets and phones. Here you will find some truly amazing gems like Arcade Golf Neon, Golf Bounce, Pool Mania, Golf Adventure, Impulse Ball 2, and tons of other awesome free games.
---
Also people ask about Golf Games
What are the best PC golf games?

Tiger Woods Golf and Golf Club are realistic golf simulators. Arcade Golf Neon, Golf Blast, and Golf Royale.io are fun free browser alternatives.