What are the most popular Realistic games?
What are the new Realistic games?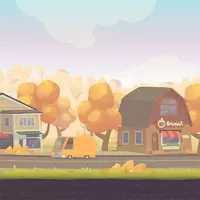 Play Free Realistic games Online
Online realistic games are special picks that create the original atmosphere of driving. It's a chance to control all kinds of vehicles. From bulky but powerful tanks to sports bikes or retro cars. The ultimate goal is to immerse you into whatever action it is. Feel the roaring engine and the road grip under the wheels. Upgrade opportunities also come along, so get primed to have fun!
Choose Your Journey
If you're a fan of modern warfare, try 2020 Realistic Tank Battle Simulation. Join the army and get used to the constant shooting and explosions. Jump into your armored vehicle and take on missions. It's going to be challenging, so study the tutorial. It has detailed instructions on how to control your lethal machine.
Are you more into speeds? Dive into Real Bike Race. Saddle up a metal horse and traverse the streets of an open-world city. It's designed especially for you: no traffic, lots of ramps and trampolines to use. Perform stunts and complete objectives to get rewards. Earn in-game cash to get a more powerful vehicle, and check out its driving stats!
Play Realistic Games: Simulators
Yes, speed and crazy maneuvers are cool. But sometimes one wants a toy that focuses on a car's control mechanics. For example, parking. It's one of the most difficult elements of driving in real life. So, it sounds like a good idea to practice in the virtual first. There is a title that will teach you to park frontwise, backward, and even sideward!
Another adventure is more into gear-switching. It's true, most people opt for the automatic gear shift. But it's vital to understand the mechanics of the manual transmission as well. Get the necessary skill in Drag Racing 3D. And learn to gain the maximum from the engine to win.
Are These Cool Titles?
All adventures are designed to glue you to the screen. They're definitely worth playing! Apart from top-notch content, you'll enjoy other pleasant features:
Realistic games are free of charge
They're available without registration
You won't find any viruses when exploring these worlds
Kevin Games is reliable in the context of providing digital protection. All toys are double-checked before being published on this website. As a result, it's a safe environment to chill out!
---
We carefully selected 6 of the greatest Realistic games and made them available for you online for free.
This archive consists of browser games for desktops and mobile platforms as well as titles specifically designed for tablets and phones. Here you will find some truly amazing gems like Drag Racing 3D, 2020 Realistic Tank Battle Simulation, Car Impossible Stunt Driving Simulator, Concept Car Stunt, Realistic Parking, and tons of other awesome free games.
---