What are the most popular Skill Games?
What are the new Skill Games?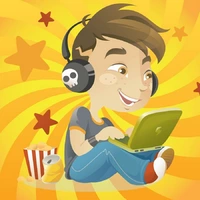 Play Free Skill Games Online
Experiences and abilities acquired in real life do not necessarily translate into gaming. For example, shooting at a range won't make anyone an FPS champion. The same goes for driving, sports, parkour, and all kinds of simulators. Creators usually make skill games free of overly realistic mechanics. Otherwise, they would become boring in an instant. Thanks to the opposite laid-back approach, they can be extremely entertaining and rewarding. Even accomplished professionals would have a fun time playing an arcade-style representation of their specialties. Whether the focus is on flipping sausages or wielding samurai swords, this category never disappoints.
Oddly Specific
One major appeal of these types of titles is how unpredictably diverse they are. The gameplay may differ dramatically depending on the subject matter. However, its core elements are always inspired by a particular task or activity. Here are a few examples of what players can expect:
Launching yourself as far as possible with a giant slingshot
Sliding on double rails using a horizontal bar
Running and building staircases on the go to overcome obstacles
Slicing through enemies and structures with katanas
Kevin Games is full of similar virtual experiences. Some are grounded in reality, others are completely bonkers. The options are plentiful and never fail to deliver some A-grade entertainment.
Where to Find Skill Games Online
Titles in this genre are accessible by design. Modern browsers are perfectly capable of running them. The graphics are usually pretty basic. It makes them easy on the hardware. Even older machines and mobile devices can handle them just fine. Browse this site to discover dozens of amazing casual adventures and realistic simulators. Enjoy them for hours without paying anything. Explore the techniques involved, get better at them, and achieve perfection.
Learning to do something challenging in reality is a daunting process. The most rewarding things in life are usually difficult and time-consuming. While they are certainly worth the trouble, it's important to take breaks. Thousands of people play skill games to relax and find their footing. Don't hesitate to have a moment of respite in the middle of a busy week. Clear a few levels, and get back on track refreshed and ready for anything.
---
We carefully selected 68 of the greatest Skill Games and made them available for you online for free.
This archive consists of browser games for desktops and mobile platforms as well as titles specifically designed for tablets and phones. Here you will find some truly amazing gems like Hidden Ocean, Burger Challenge, Burger exam, Giant Rush Online, Fast Penguin, and tons of other awesome free games.
---