What are the most popular Mini games?
What are the new Mini games?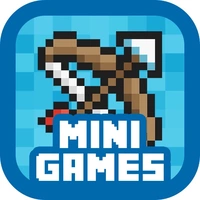 Play Free Mini games Online
Who says that simple virtual titles can't be engaging? Play mini games to relax during short sessions, uncomplicated plots, and hooking rounds. It is true, their gameplay mechanics are elementary and usually deploy a couple of buttons. And yet, they are still challenging and popular among users.
Special Kind of Entertainment
The collection we have prepared on Kevin Games is not ordinary. Its content is diverse. You'll meet different characters and settings. But at the same time, the toys have something in common. They consist of brief rounds to test your reaction and speed. With several matches in total, they have an epic end. And give you a sense of completion.
Features and Patterns of Mini Games Online
What kind of adventures to expect? Their topics vary from fighting skeletons and zombies to dealing with swamp inhabitants. Matches put you against numerous enemies who are capable of destroying you. Trying to act first, perform easy-to-grasp, but hard to perform actions. For example, attacking only when foes are at a certain distance for an instant kill. Or being constantly in motion to avoid getting hit.
Another similarity of the titles is that higher levels are blocked. To unlock them, you'll need to win in the current one. In this way, toys gradually prepare you for the last boss fights.
Not a Cheese in a Trap
Enjoy mini games free of charge on our website. It is an up-to-date archive of popular adventures to blow your mind away. Top-notch graphics and impressive content make them a perfect way to spend your time. As well as have fun. Come and try at least one of them for a start.
---
We carefully selected 5 of the greatest Mini games and made them available for you online for free.
This archive consists of browser games for desktops and mobile platforms as well as titles specifically designed for tablets and phones. Here you will find some truly amazing gems like Fighter Game, Mini Game, Stackball.io, Tug-of-war, Wizards Game, and tons of other awesome free games.
---
Also people ask about Mini games
What is mini games?

Mini-games are generally smaller subgames accompanying full-featured interactive adventures. They can revolve around virtual lock-picking, hacking computers, and gambling. For example, Gwent in The Witcher 3, and Poker in Red Dead Redemption.