What are the most popular Cricket Games?
What are the new Cricket Games?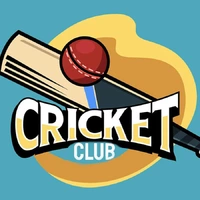 Play Free Cricket Games Online
Do you like bat-and-ball activities? If the answer is "yes!", check out our selection of the best cricket games free. There are not so many of them, though. Still the existing ones are really cool and exciting.
Keep Calm And Bat On
Cricket was invented in England in the 16th century. Soon it became the country's national sport. By 1900 it had already made it to the Olympics. It is pretty spectacular. Plus, if you understand what's going on in the field, you might be smart. Just read the rules, it's something.
How To Play Cricket Games
As has been said, rules may seem quite complicated. To be honest, they really are. First of all, their number is 42. They cover not only the game itself, but also lots of related things. For example, the quality of lighting, pitch-and-toss, ethics, etc. Here are the basics.
Each team includes eleven players. The action takes place on a field. At the centre of the field there is a 22-yard pitch. Both ends of the pitch have wickets. Teams strike the ball in turns. Both try to get more scores while not letting the opponent do the same. There are two main emplois: a bowler and a batsman. Also there is a wicket-keeper. Turns are named innings. During the game a bowler throws the ball to the opponent's batsman. The batsman strikes it back. If he succeeds he gets runs.
This was like 1/10 of all the rules. You see, that's why cricket games online are awesome. The computer will take all the boring stuff upon itself. While you get all the fun.
Play Anywhere With Kevin Games
The set we've got for you here is free and safe. You don't have to download any software. No installs, no viruses, no hidden payments - only sports' vibes. Play at any place where there is an internet connection. Use any device: PC, phone, tablet, or even chromebook. Pick up an experience for your taste. It can be a 3D realistic game, a 2D piece, or a mini-version. Invite your mates to play together. Set new world records and share them with the gamers' community. Have a good game!
---
We carefully selected 5 of the greatest Cricket Games and made them available for you online for free.
This archive consists of browser games for desktops and mobile platforms as well as titles specifically designed for tablets and phones. Here you will find some truly amazing gems like Cricket online, Pro cricket champion, Street cricket, Cricket Hero, Cricket 2020, and tons of other awesome free games.
---