What are the most popular Easter games?
What are the new Easter games?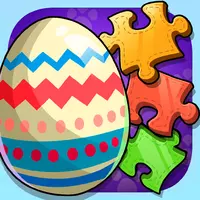 Play Free Easter games Online
Some holidays are so popular they've become more than just an occasion. Even (or especially) the religious ones. Take Christmas and Easter. Games online alongside films, books, and plays inspired by them are numerous. Some are really good and worthy of a shot. They may be seen as a universal party for gamers of all ages. What's even better is that they are available from anywhere, both on PCs and mobile platforms.
Why do people like this category of video gaming?
Pieces from this category bring many nice features. What makes them so likable?
bright, joyful design
they're great for kids
they can make a nice "family evening" activity
rules are easy
characters are funny
no lags and viruses are involved.
Use your favorite browser for 24/7 connection to Kevin Games. You don't have to install any applications. The content we publish is safe for any type of gadget. You may pick a laptop, a tablet, or a smartphone. Even the device with average characteristics would be ok. Festivals are for everyone!
Play Easter games on our website
Take part in competitions and make it to the top of ratings. Create your own adventures with modern tools. Face different challenges in memory-trainers, puzzles, and arcades. Explore beautiful locations in search of eggs. Salute the spring and have an amazing time.
Are the Easter games free? Yes, they are. Like with other contests we offer, they cost you nothing. None of them requires spending real money. And we update the selection regularly. Hope you'll love it. Best wishes!
---
We carefully selected 5 of the greatest Easter games and made them available for you online for free.
This archive consists of browser games for desktops and mobile platforms as well as titles specifically designed for tablets and phones. Here you will find some truly amazing gems like Easter 2021 Collection, Easter Bunny Puzzle, Bouncing Eggs, Easter Memory Game, Easter Link, and tons of other awesome free games.
---