What are the most popular American Football games?
What are the new American Football games?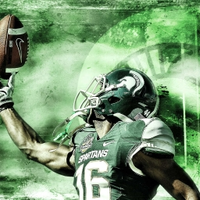 Play Free American Football games Online
Sports are often associated with a competitive spirit, selfless teamwork, and great athletic achievements. But for the audience, they are first and foremost an enthralling form of entertainment. And in that regard, nothing beats epic championships like the Superbowl. Watching huge beefcakes run across the field and ram into each other is highly entertaining. In fact, some people would love to experience what that's like. Unfortunately, not everyone is cut out for such a brutal activity. Not to mention the cost of all the necessary equipment. This is where gaming comes in handy. It simulates the thrill of the competition without requiring any special training. However, not all American football games available online are created equal. They range from dead simple to surprisingly challenging and vary significantly quality-wise. This quick introduction should help newcomers find their footing and make the right choice.
Winer's Playbook
Titles that fall into this category are quite diverse. Each has numerous admirable features and is fun in its own right. But generally speaking, they are simplified interpretations of the subject matter designed mainly to amuse. Players who prefer realistic simulators should look elsewhere. With that said, Kevin Games proudly presents the following variations:
Arcade-style touchdown runners where the goal is to avoid enemies and score
1vs1 faceoffs against the AI or another human opponent
Third-person minigames that focus exclusively on kickoffs
These options should be compelling enough to please both long-time fans and complete beginners. Give them a chance and they will not disappoint.
How to Play American Football Games Without Installation
For all their differences, the aforementioned products have a common trait. They are all easily accessible over the internet. The developers went out of their way to ensure flawless in-browser performance. Browse this website's selection and click on any thumbnail that attracts attention. The frame containing the app will load right within the page and function normally. For best results, opt for a capable client with hardware acceleration onboard. Firefox, Opera, and Chrome are all well-suited for the task.
Top-tier franchises churned out by corporations on the yearly basis are costly and unimaginative. By contrast, independent American football games are free and incredibly engaging. Check them out and enjoy hours of concentrated content without ever getting bored.
---
We carefully selected 5 of the greatest American Football games and made them available for you online for free.
This archive consists of browser games for desktops and mobile platforms as well as titles specifically designed for tablets and phones. Here you will find some truly amazing gems like Touchdown Pro, Touchdown Blast, Return Man Football, Swipe Kicker, American Touchdown, and tons of other awesome free games.
---