What are the most popular Restaurant Games?
What are the new Restaurant Games?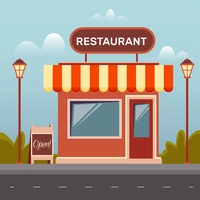 Play Free Restaurant Games Online
Do you know how a cafe operates? Try to work in one with our restaurant games online. You will see that it is not an easy occupation. Attend to clients, deliver food and try to make them happy. The better your service is, the more tips you get. Although the plot seems the same, the characters are not. In some, you are a cute penguin, who has opened a new diner. In others, you control a whole business and supervise the work of every employee. These adventures are not only recreational but also very funny.
A Recipe of a Good Play
The following selection is like a tasty and long-awaited meal on an empty stomach. You want to keep enjoying it and can't satisfy this gaming hunger. Why are these titles so gripping? First of all, pay attention to the graphics. Their advanced outlook is pleasant to the eye. Secondly, interesting levels and demanding tasks add up to your engagement. You want to make progress and see what else the toy has for you. And finally, appropriate choice of music and encouraging sounds contribute to creating the right atmosphere.
It is not just about entertainment. Upskill your reaction, multitasking ability, and logical thinking. Besides, it is a chance to see a restaurant from the inside. Learn different secrets of successful management and client servicing.
How to Play Restaurant Games
First of all, note that the only thing they have in common is their sphere. The rest is different and always unique. Our browser toys offer a diversity of activities. Use your mouse to control your characters and give various commands. For example, welcome a new guest to his or her table. Or accept the order, clean the table, etc. The basic rule is to make clients happy and earn enough money. Upgrade your services, equipment, and management style. Win your reputation and attract more visitors step by step.
Are Restaurant Games Free?
You may be surprised, but the answer is yes. You pay us nothing to enjoy these adventures. Besides, they are installation-free. It means you don't have to download anything. Kevin Games lays only 2 conditions. Launch a toy in your browser and have a nice time. All entertainment options are flexible and run on any playing gadgets.
---
We carefully selected 8 of the greatest Restaurant Games and made them available for you online for free.
This archive consists of browser games for desktops and mobile platforms as well as titles specifically designed for tablets and phones. Here you will find some truly amazing gems like Dream Chefs, Burger Time, Penguin cafe, Burger Restaurant Express, Penguin Diner 2, and tons of other awesome free games.
---