What are the most popular Machine games?
What are the new Machine games?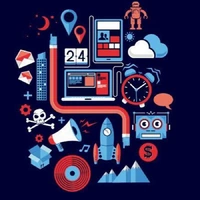 Play Free Machine games Online
Come and look at these Boston dynamics creatures! How funny they are just dragging their limbs all around… Wait, aren't they far better at it than just a few years ago? I guess we must prepare ourselves for the worst. And the best way in order to do it is in Machine Games online!
What is it about?
Here we have quite an ordinary mix-up of everything and anything. Yet all connected within each other by the means of the very theme. Here at Kevin Games, we love to do tops and decks of uncommon stuff lying around. Especially great when it all comes together just right at the time of need. In the 21st century mechanisms have overcome every aspect of our lives. From gathering and production to inventions and consuming. That's right!! These damn robots are taking our jobs and places! That's why we must acknowledge them throughout! But that is another question. Gladly we have answers, too.
How is it connected with Machine Games free ride?
First, let us cool ourselves down. All that glorious purpose was made up, don't worry. Nobody steals their home under the cover of a night and gears. We are all friends with our technologies. At least we here can say so. But what really matters is the entertainment it brings! For starters, we have a basketball game with moving targets and flying burning spheres. Second is all favorites connect four in any direction! Simplicity in a city, just as in a song. Third is quite a spectacular speedy battle on a bike with chainsaws and harvesters. The end of the quartet is a complete corridor shooter to feel yourself a part of an army. Last but not least is a platformer. About how to pass androids-owned buildings and save the universe. Nothing special about it.
Play Machine Games right now! Try yourself in the miracles of science and fiction!
---
We carefully selected 5 of the greatest Machine games and made them available for you online for free.
This archive consists of browser games for desktops and mobile platforms as well as titles specifically designed for tablets and phones. Here you will find some truly amazing gems like Cyber Machine, Saw machine.io, Basketball machine gun, Blaze Monster Machines Crush, Machine Gun Squad, and tons of other awesome free games.
---