What are the most popular Funny Games?
What are the new Funny Games?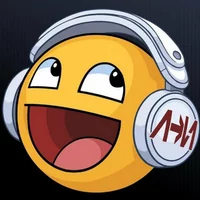 Play Free Funny Games Online
It is a fact that funny games free us from everyday dullness. People have been using this method of relaxation for centuries. We learn how to play sooner than how to speak or even walk. Nothing helps better when you're tired, stressed, or worried. Get pure emotions and learn new stuff at the same time!
Since The World Was Young
Like to play funny games? You're in a very nice company! Famous people of all times shared this passion. Same for the modern celebs. Many of them are obsessed with videogames. Take the olympic swimmer Michel Phelps. He can play Call Of Duty for hours. World famous actors, scientists, artists are huge fans of video games. That must have happened for a reason. And it's simple: games equal fun.
We can only imagine the first games ever existed. What were they like? We'll never know. But there are things historians know for sure. The oldest found set of dice is 3000 years old. The earliest known of board games dates back to 5000 years ago. Domino - the most popular tile game - was invented in China almost 2000 years ago.
Explore The Funny Games Online
The Internet gave the gaming industry a serious push. Good old examples got such needed renovation. And a flurry of new ones appeared. As a modern user, you have unlimited access to the legendary titles and fresh releases. You can play with your friends or gamers from other countries. All of this without leaving your place! Isn't it the future we've dreamt of?
Best Titles On Kevin Games
Here you'll find games of all types and genres. Challenge your brain with math, physics, and logic puzzles. Get rid of stress in funny platformers and cute arcades. Train your artistry, attention to details, decision making. Build little shops and huge empires, run a successful business. Operate all kinds of machines and even robots. Take part in the most furious races. Become a professional doctor, a pilot, or an astronaut in lifelike simulations. The list is quite long. Try to play once and you'll definitely come back for more!
---
We carefully selected hundreds of the greatest Funny Games and made them available for you online for free.
This archive consists of browser games for desktops and mobile platforms as well as titles specifically designed for tablets and phones. Here you will find some truly amazing Funny Games.
---