What are the most popular Goblin games?
What are the new Goblin games?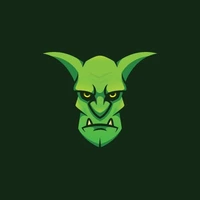 Play Free Goblin games Online
Goblin games online are a whole world of cool adventures to try. We've selected the best and compiled a category for you to enjoy. Take part in epic fights or opt for more meditative activities. Whatever you choose, you'll have a chance to show off your strategy or reaction skills. As well as improve them and simply have fun in the process.
Casual Time-Killers
Some titles are designed to rattle your nerves. In Goblin Fight Match 3, it's implemented through a demanding timer. Finding 3 identical tiles doesn't seem easy as they all look the same. Depicting green creatures, they offer unobvious differences in their appearances. Yet it hooks with short sessions and challenging gameplay. As does Goblins vs Skeletons, where you need to sort out a group of monsters. Skeletons into the water, goblins – to the ground. They are intermixed randomly. Hurry to process as many of them as you can. The timer won't let you relax. Speed up to slow the countdown a bit.
Play Goblin Games and Improve Your Strategy Thinking
If you're in a battling mood, try Clash of Goblins. Take command of 8 troops. Choose the right time to deploy them. Fight off enemies' attacks and destroy their tower to finish the round. In reward, get the experience and invest it in your soldiers. Make them cause more damage, move faster, or withstand more hits. Attention: it's hooking.
Rope Swinging
Check out a cool idea. Instead of jumping, use a rope to fly over abysses. In Swing Goblin, you tie yourself to the end of the cliff. And let the gravitation take you to your destination! Just make sure your calculations are right. Otherwise, you fall right on sharp spikes. And die.
Find out what other creative implementations are waiting for you on Kevin Games. It's a platform with a variety of titles to try. Enjoy goblin games free of charge. And scout the pages for other adventures. There are many options to play.
---
We carefully selected 5 of the greatest Goblin games and made them available for you online for free.
This archive consists of browser games for desktops and mobile platforms as well as titles specifically designed for tablets and phones. Here you will find some truly amazing gems like Swing Goblin, Goblin Fight Match 3, Goblins vs Skeletons, Clash of Goblins, Goblin Run, and tons of other awesome free games.
---