What are the most popular Vampire games?
What are the new Vampire games?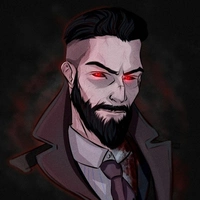 Play Free Vampire games Online
Blood. Shadows. Eternal life. The subject of mysterious creatures of the night has captivated minds for generations. Cultures throughout the world created various representations of fanged monsters lurking in the shadows. Some have hypnotic powers, others exhibit superhuman strength or can levitate at will. Alas, such stories are mere myths that mortals use to explain what they don't understand. Fortunately, fans of these tales can experience them in virtual reality. Vampire games free their minds to imagine the impossible. In them, players can turn into their favorite antiheroes and feel all-powerful. Transform into a bat, bite defenseless humans, and cast dark magic spells. Explore a great variety of worlds and settings, and have unforgettable adventures.
Every Shade of Darkness
Kevin Games features dozens of popular genres suitable for every possible occasion. This category encompasses them all because of how flexible it is. Over the years immortal characters have been villainized, romanticized, and made fun of. As a result, the tone can shift drastically from one title to another. Those interested will find what they're looking for, no matter how obscure:
Side-scrollers, platformers, and endless runners
Competitive multiplayer shooters
Casual dress-up and makeover simulators
Interactive point-and-click stories and puzzles
Including stylish bloodthirsty protagonists often enhances the mechanics and adds to the appeal. They can fly, move extremely fast, and steal the show with their cool gothic looks.
Best Way to Play Vampire Games
Nowadays, computer entertainment is more accessible than ever. It only takes a few clicks to find numerous suitable options on this site. They are all optimized to run in browsers like Chrome and Firefox. Most support touchscreens as well as mouse and keyboard controls. The best part is they don't cost anything to launch and enjoy. Have fun for hours without installing software clients or spending any money. Glide in the sky in search of prey and possess unsuspecting humans whenever convenient.
Dark fantasy, horror, and gloomy esthetics are difficult to find in popular media. Thankfully, there are countless vampire games online that can scratch that itch. They come in all shapes and sizes, ranging from the most basic to extremely complex. Discover new series and franchises dedicated to the beautiful ethereal beings every day. Savor them in solitude or share the experience with like-minded companions. Press Start and find out what it's like to be forever young and constantly hungry.
---
We carefully selected 6 of the greatest Vampire games and made them available for you online for free.
This archive consists of browser games for desktops and mobile platforms as well as titles specifically designed for tablets and phones. Here you will find some truly amazing gems like Vampires Lore, Vampire Queens Academy Style, Dracula Quest Run for Blood, Vampires and Garlic, Halloween Vampire Couple, and tons of other awesome free games.
---