What are the most popular Tap Games?
What are the new Tap Games?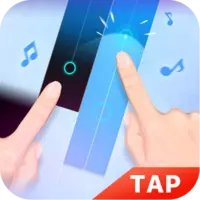 Play Free Tap Games Online
The appeal of casual gaming comes from its accessible and undemanding nature. For decades, developers strived to capture the complexities of reality in virtual simulations. However, in recent years, many studios have adopted a completely different design philosophy. And judging by the popularity of tap games online, they are on the right track. Overwhelming the player with tricky controls and counterintuitive rules is unreasonable. Of course, there will always be enthusiasts looking for authentic recreations of real-life experiences. But most people simply want to enjoy themselves without turning leisurely pastimes into projects. Today, even the most exciting digital narratives require minimal user input. A couple of presses are sufficient to command armies, build cities, and perform amazing combos. Moreover, the process is just as (if not more) fun, compared to conventional titles. To learn more about this category and its offerings, read the overview below.
Nimble Fingers
The genius of this approach lies in the fact that it's applicable to any subgenre. The trend of simplification started with the advent of touchscreen smartphones. Touching a display is not nearly as accurate as pushing buttons on a gamepad. Creators were forced to think outside the box and adjust the mechanics accordingly. But after a while, the principle transitioned to the console and PC markets. Kevin Games features numerous examples that accommodate a multitude of playstyles:
Real-time, turn-based, and tower defense strategies
Business tycoons, sports, traffic, and industry managers
Classic platformers and side-scrollers with minimalist controls
Miscellaneous rhythm puzzles, logic brain-teasers, graphic adventures, and idle clickers
The range of choices is incredibly vast. But no matter the genre, the core idea is the same. The gameplay delivers a surprisingly high entertainment value while remaining straightforward and relaxing.
How to Play Tap Games on any Platform
Thanks to modern web technologies, fans are no longer confined to using Android and iOS. There are plenty of competently made ports available on Windows, Mac, and other systems. Furthermore, certain products in this niche are exclusive to desktops. This website hosts a comprehensive collection to suit any taste. Browse the desired section, pick an intriguing thumbnail, and follow the link. Capable browsers, like Chrome and Firefox, will load the contents directly in the tab. Use the mouse and keyboard to navigate the menu and begin the playthrough.
Forget about frustrating difficulty curves and awkward keystroke combinations. Explore a diverse selection of delightful tap games for free. Participate in epic battles, bring civilizations to prosperity, and solve fascinating mysteries effortlessly.
---
We carefully selected 9 of the greatest Tap Games and made them available for you online for free.
This archive consists of browser games for desktops and mobile platforms as well as titles specifically designed for tablets and phones. Here you will find some truly amazing gems like Borr Magic Puzzle, Tap Mania, Noob Button 1, Speedrun Platformer, Heroes Towers, and tons of other awesome free games.
---