What are the most popular Pregnant Games?
What are the new Pregnant Games?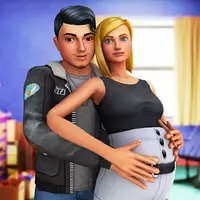 Play Free Pregnant Games Online
Welcome to pregnant games online. It's a themed category of digital adventures that focuses on women soon expecting a child. They end up in completely different situations. From coming through an accident and breaking bones. To having a regular examination to check the condition of both the parent and child. There're lots of interesting scenarios to live through. And a lot of useful things to know. Hop on and have fun on Kevin Games.
Equation of Rad Good Video Titles
There are only several things that must be perfect in such toys. First of all, it's the graphics. It must be designed to attract and not to scare away. Secondly, the content just can't be too exaggerated. Although these are only games, everything must look like real life. And lastly, users expect intuitive gameplay and simple rules. Luckily, all that can be used to describe this category.
Play Pregnant Games: Taking on the Role of a Doctor
Medical examinations are the features which unite this category. You'll learn the basics of such a procedure. And won't be surprised to face something like that in real life. Get acquainted with such instruments as a thermometer, stethoscope, pulsometer, and even ultrasound equipment. The latter allows you to scan a belly. And have a live picture of a kid inside.
Another similarity is the need to keep the parent happy. What helps you with this? Meditating music, healthy milkshakes, and sweets.
Unusual Plots
The titles can also surprise with unexpected circumstances. For example, what about attending to a pregnant woman, aka superhero after a fight? Or just selling stuff you don't need anymore and buying cool gifts for friends? The most nervous event – birth-giving – is probably the most epic and hard task. Wanna take part in it? Dive in!
Simple mechanics, hooking content, and fine graphics. Enjoy all these features of pregnant games free of charge. They function flawlessly in any modern browser, so you don't even have to download anything. Launch, play, and have fun.
---
We carefully selected 6 of the greatest Pregnant Games and made them available for you online for free.
This archive consists of browser games for desktops and mobile platforms as well as titles specifically designed for tablets and phones. Here you will find some truly amazing gems like Anna Pregnancy Tattoo Care, Hero BFFs Pregnant Check Up, Superhero Pregnant Emergency, Mommy Shopping Xmas Gifts, Mommy Doctor Check Up, and tons of other awesome free games.
---