What are the most popular Paper Games?
What are the new Paper Games?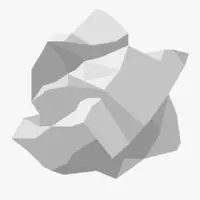 Play Free Paper Games Online
Why are paper games online special? This category features titles that have only one thing in common. Completely different concepts are implemented with a pleasant design. These objectives feel and play in a new way thanks to paper-based visuals. Find the adventure to your liking and enjoy the hooking gameplay they offer.
Perfecting a Variety of Skills
Online adventures are the best way to improve reaction speed. For example, try the Paper Airplane and lead an aircraft through colorful rings. Clicking keeps it in the air. But the main goal is to find the balance. Act or let go to avoid crashing. Patient enough to master this maneuvering?
Another title is arcade-type and offers to jump over platforms to get to the end. Rounds are challenging and make you think of a way to overcome smart obstacles. It's one of the best methods to relax. Enjoy short sessions at home, school, or on the go.
Play Paper Games: Dashing at Ultraspeed
What about racing made in the style of notebook sheets? In the Paper Monster Truck Race, you take on the role of a scary-looking 4-wheeler. Conquer rough roads and come through all hardships. Try it and find out what Trump has to do with it all!
Want something more than just driving forward and collecting stars? Opt for the Paper Racer. Here you don't only explore a huge array of maps. But also create them yourself in a special menu window. Become the best designer and get bonuses for popular and difficult tracks.
More Meditative Options
Feel like diving into something more casual and relaxing? The RPS Exclusive is here for you. It's an all-known rock, paper, and scissors. Play with your friend or choose an AI-driven opponent. Rely on luck or come up with creative strategies to win.
But if you have some free time, then the Paper Block 2048 is a must. Move cells in a grid, combine numbers, and earn points. Make sure you have free space to continue the round. Otherwise, you lose.
What Website Hosts the Catalogue?
The adventures wait for you to try on Kevin Games. It's a platform with a variety of on-screen toys that are constantly checked for viruses. Enjoy Paper games free of charge and have fun.
---
We carefully selected 6 of the greatest Paper Games and made them available for you online for free.
This archive consists of browser games for desktops and mobile platforms as well as titles specifically designed for tablets and phones. Here you will find some truly amazing gems like Paper Block 2048, Paper Rush, Paper Airplane, Paper Monster Truck Race, Paper Racer, and tons of other awesome free games.
---