What are the most popular Diy games?
What are the new Diy games?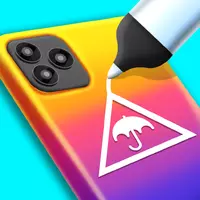 Play Free Diy games Online
Arts and crafts represent some of the best hobbies a person can explore. First and foremost, because they focus not just on creativity for its own sake. Practicing them develops useful skills that are actually applicable in real life. Unfortunately, they also have a significant downside. For one, the process often gets really messy. Cleaning up traces of hot glue and glitter from various surfaces is not particularly therapeutic. But there is an alternative. Those who like the idea but hate dealing with the aftermath play DIY games. These digital amusements simulate all kinds of interesting activities. Put together weird contraptions, paint fingernails, dye hair, fix up furniture, and do much more. Modern PCs and mobile devices are capable of recreating the experience amazingly well. Check out dozens of great options and occupy the mind with stimulating tasks for hours.
Do It Yourself
Most people know what the famous acronym stands for. But this simple phrase does not fully reflect the scope of possibilities it encompasses. With enough dedication, an enthusiastic individual can handle nearly anything on their own. The spectrum ranges from gluing miniatures to building computers and robots. But compared to doing that in reality, virtual counterparts have numerous advantages, namely:
Unlimited materials that cost absolutely nothing
No bits and pieces to take care of afterward
Perfect results that would require years of practice to achieve otherwise
Colorful visuals that allow viewing the work in progress from different angles
Kevin Games features an entire category dedicated to these pastimes. They have a universal appeal and are suitable for any age and proficiency level. Of course, they don't magically translate into real-world finesse. But sometimes, they inspire gamers to try their hand at the real deal later on. Browse the selection and discover a huge diversity of choices to choose from. Decorate household items, design cool inventions, sew pretty dresses, and send self-made rockets into space.
How to Access DIY Games Online
Electronic entertainment is gradually becoming more advanced and resource-intensive. But hardware and software optimization does not lag behind. Popular Internet browsers are powerful enough to perform impressively complex calculations. These web-based builds run in regular tabs as parts of websites that host them. There is no need to download any files and store them on a local machine. Simply follow the link to a specific title and have fun without installation.
Honing the techniques that are necessary for true mastery takes time and effort. But with the help of interactive simulators, anyone can accomplish amazing feats in mere seconds. Enjoy DIY games for free at home, at school, at the office, and during the commute. Try new exciting things every day and start realizing previously undiscovered talents.
---
We carefully selected 3 of the greatest Diy games and made them available for you online for free.
This archive consists of browser games for desktops and mobile platforms as well as titles specifically designed for tablets and phones. Here you will find some truly amazing gems like Princess Fashion Nail Art DIY Blog, DIY pop toys, Princess Magic Christmas Diy, and tons of other awesome free games.
---