What are the most popular Kid Games?
What are the new Kid Games?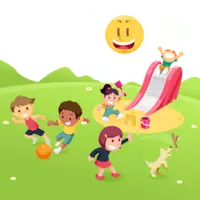 Play Free Kid Games Online
Electronic entertainment has started as a form of amusement for children and teenagers. Since then the market has grown immensely. And today the industry targets much wider audiences. Unfortunately, the initial sentiment seems to have been somewhat forgotten. Many popular franchises are age-restricted or simply inappropriate for the youngest players. Searching for good kid games online can be a daunting and fruitless process. Many turn out to be unintuitive, have complicated controls, or require prior experience. That's why it was important to find the best options and create a comprehensive collection. It features a great variety of engaging mechanics that anyone will be able to enjoy. Let's go over the best examples and help potential fans make the right choice.
A World of Fun
Kevin Games is an internet archive that keeps continuously updating its database. Similar entries form entire categories so that their fans could easily identify what they like. When it comes to junior age groups, the defining factors are accessibility and visual appeal. This is where certain genres are clearly superior to others. The most compelling offers include:
Simple puzzles where the task is not too challenging and easy to understand
Interactive stories where the goal is to assist the protagonist in various situations
Point-and-click adventures that focus on basic problem-solving skills
Miscellaneous casual titles characterized by one-button input type
Another trait that most of them have in common is a specific sense of humor. When whatever is happening on the screen is amusing, it leaves a much stronger impression.
How to Get Kid Games Free of Charge
The simple nature of this type of pastime makes it more widespread. As a result, it is readily available over the Internet through websites like this one. Modern graphics engines are optimized for older hardware and can run even in browsers. This platform doesn't hinder their performance or presentation in any way. It's a great alternative to downloading an app and keeping it installed on the phone. The PC counterpart will work perfectly well without any issues in a regular tab. Use the mouse and keyboard instead of a touchscreen with the same level of comfort.
All things considered, targeting players of a certain age doesn't have to affect others. Even adults occasionally play kid games and have a great time. Their quality is usually on par with the most popular products of the highest tier. Additionally, they provide clear educational benefits and help develop useful learning skills. Try various playstyles and discover the most suitable ones for every person and situation.
---
We carefully selected 67 of the greatest Kid Games and made them available for you online for free.
This archive consists of browser games for desktops and mobile platforms as well as titles specifically designed for tablets and phones. Here you will find some truly amazing gems like Samurai Clan, Pop It, Pressure Washer, Huggy Rescue, Crazy Monster, and tons of other awesome free games.
---