What are the most popular MSN Games?
What are the new MSN Games?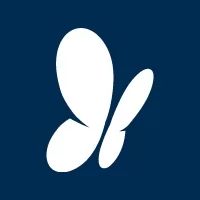 Play Free MSN Games Online
There is a whole niche of video games that many people tend to forget about when talking about the industry – casual puzzles and digital versions of cards, dice and other traditional forms of entertainment often developed and published by MSN games. While certainly not the most innovative or mind-blowing, these titles are still extremely entertaining, which is not a surprise considering how well they stood the test of time.
Hundreds of thousands of people from around the globe consider MSN games fun, engaging and rewarding. Sometimes you don't want flashy graphics, fast-paced combat or challenging levels – you are just looking to unwind while taking a break. Card games like Microsoft Solitaire Collection and Golf Solitaire, pair matching games like Mahjong Tiles and even TV-show adaptations like Deal Or No Deal can be a great way to get some much-needed rest even improve your cognitive abilities.
If you spend some time browsing through MSN games online you will also discover a significant amount of really well-designed puzzles. Outspell is a version of Scrabble that you can play against an AI on several difficulty settings. Trizzle is a color-matching game featuring Russian dolls that grow bigger when several are combined into one. Bubble Town is about shooting a cannon at cartoon characters trapped in bubbles to set them free. All these MSN games play very well because of an unprecedented level and polish and thought that went into designing them.
If you choose to explore this category on Kevin Games you will find every single title mentioned above and many many more. Simple and effective mechanics, focus on singleplayer modes and general relaxation-oriented vibe make MSN games free of any stress and pressure of competition. Just pick the one you like and enjoy it whenever you want!
---
We carefully selected 13 of the greatest MSN Games and made them available for you online for free.
This archive consists of browser games for desktops and mobile platforms as well as titles specifically designed for tablets and phones. Here you will find some truly amazing gems like Deal or No Deal, Mahjong Tiles, Canfield Solitaire, Mahjong Dark Dimensions, Crescent Solitaire, and tons of other awesome free games.
---