What are the most popular Hospital Games?
What are the new Hospital Games?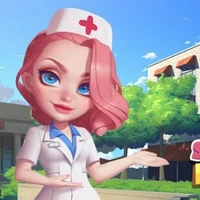 Play Free Hospital Games Online
Parents often underestimate how well kids can handle difficult subjects. However, it's important to introduce such themes properly. This is where gaming comes to the rescue. For example, children are often scared of physical trauma, doctors, and medical procedures. The best way to ease their minds is to play hospital games with them. Age-appropriate virtual experiences will help see those issues under a different light. Friendly characters and easy-to-follow tutorials create a stress-free atmosphere. Suddenly, medicine stops being something scary and turns into a fascinating field of knowledge. Perhaps, this can even create an impulse to find one's calling in life. In any case, the genre is both educational and entertaining.
A Healing Experience
One powerful and often underestimated benefit of computer entertainment is its therapeutic potential. Children can get upset over trivial things like catching a cold or getting a cut. Showing them that it's something that everyone goes through helps. Their favorite characters serve as great examples by staying positive in any situation. Here are a few examples of what young doctors can do on Kevin Games:
Treat cute cats, adorable puppies, and beautiful princesses
Diagnose various illnesses by following simple guides
Determine the appropriate treatment and administer it
Watch the patient get better and fully recover in seconds
A kitty with a fever and a fairy with a headache both require attention. If there is a problem there is a solution, no matter the disease.
How to Access Hospital Games Online
Older gamers are used to paying for entertainment of decent quality. However, the industry has changed significantly in recent years. For example, this site focuses on titles that don't cost a dime. Even something as niche as medical simulators is easy to find. Browse the archive and discover dozens of great options suitable for all ages. Launching one is as easy as opening the page and pressing Start. The menu will quickly load and appear right on the web page. Follow the on-screen instructions and use the mouse and keyboard to proceed.
Learning to trust medical professionals doesn't have to be a difficult experience. Let your kids enjoy hospital games free of stress and anxiety of real-life situations. They will get used to the idea and realize there's nothing to fear. It's a great way to have fun and become more knowledgeable in the process.
---
We carefully selected 12 of the greatest Hospital Games and made them available for you online for free.
This archive consists of browser games for desktops and mobile platforms as well as titles specifically designed for tablets and phones. Here you will find some truly amazing gems like Doctor Pets Hospital, Super Doll Tongue Doctor, Doctor Pets, Mermaid home recovery, Mia Medical Emergency, and tons of other awesome free games.
---