What are the most popular Cake Games?
What are the new Cake Games?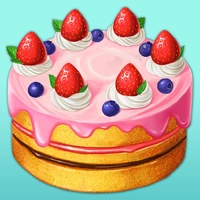 Play Free Cake Games Online
It is true, too many sugar-saturated sweets are not good for health. But when it gets to virtual reality, nothing is limited! Play cake games to deal with all kinds of treats and forget about getting fat. We've prepared a collection of toys dedicated to this topic. With different rules and objectives, they are captivating and interesting to hang in.
What to Expect?
Some of them are aimed only at cooking, offering to follow step-by-step instructions. Filled with manifold challenges, they open the world of delicious recipes. There are 2 things to learn from them:
New dishes, which even beginners can transform from on-screen state into real and tasty treats.
Fresh ideas for decorations.
Other adventures are oriented on upskilling attention to details and logical thinking. For example, when you match rows of tasty sweets to get points and level up.
Why are Cake Games Online Worth Trying?
The in-game mechanics are focused on interacting with users. Such titles drive users forward by giving bonuses or promising interesting content in upcoming rounds. With or without a timer, you can't but want to complete each level. As well as strive to see the results you can achieve.
Another advantage is the absence of violent elements. This fact makes the toys neutral and suitable even for small kids. Combined with uncomplicated rules and actions, it is the number 1 choice for the young.
Nice graphics, finely-depicted characters, balanced audio sound system… In short, thought-through details won't leave you unsatisfied.
Protection and Comfort
Enjoy cake games free from worries about getting your device infected with viruses. Our website hosts browser-based adventures, links to which are checked before publishing. Come to Kevin Games and trust it to offer the most convenient platform to play.
---
We carefully selected 10 of the greatest Cake Games and made them available for you online for free.
This archive consists of browser games for desktops and mobile platforms as well as titles specifically designed for tablets and phones. Here you will find some truly amazing gems like Dottie Doc Mcstuffins Cupcake Maker Game, Mermaid Glitter Cupcakes, Girl makeup kit comfy cakes pretty box bakery game, Donut Slam Dunk, Wedding Chef, and tons of other awesome free games.
---