What are the most popular Cupcake Games?
What are the new Cupcake Games?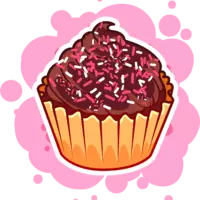 Play Free Cupcake Games Online
Food is an effective remedy for all ails, especially emotional ones. Nothing can cheer a person up faster than eating something tasty and gratifying. Generally, the choice of treats varies from one individual to another. However, certain delights are almost universally loved across the world. For instance, who could say no to sweet pastry straight out of the oven? Perhaps, only those who closely watch their health and figure. But even they can always play cupcake games to recreate the comforting sensations. Just looking at the beautiful artworks made of flour, eggs, sugar, and butter is reassuring. Interacting with them in various ways is even more rewarding. Become a renowned chef, create amazing culinary masterpieces, and decorate them. Or partake in dessert-themed challenges by casually moving the mouthwatering pieces on the board.
Delicious Adventures
The category of food-related digital experiences is among the most popular ones on Kevin Games. The prospect of exploring different cuisines is very alluring, regardless of the player's lifestyle. And even the most restrained gamers succumb to the appeal of sugary goodness. This particular setting encompasses the following genres:
Baking simulators where the goal is to cook miniature cakes using a straightforward guide
Puzzles that focus on matching identical icons or arranging tiles to clear the screen
Coloring monochrome images to produce both traditional and exotic-looking yummies
Performing the necessary steps is usually fairly simple. Doing so continuously often has a therapeutic effect without any nutrition-related downsides. The process is fun, relaxing, and satisfying for people of all ages and backgrounds.
How to Access Cupcake Games Online
Smartphone and tablet owners usually know where to find appropriate apps on their devices. Both Google's and Apple's stores are riddled with options of this kind. But what about users who prefer to do their gaming on widescreen monitors? They have already come to the right place. This website hosts thousands of titles allowing you to run them directly in the browser. Launch Chrome, Firefox, or another capable client and click on an interesting thumbnail. Then wait for the frame with the main menu to load, and press Start. \

Daunting mundane tasks and everyday activities can be really stressful. Relieve some of that stress without any guilt or regrets of overindulgence in virtual simulations. Check out dozens of wonderful cupcake games free of charge. Discover fantastic recipes, experiment with unusual ingredients, and enjoy every minute of gameplay.
---
We carefully selected 5 of the greatest Cupcake Games and made them available for you online for free.
This archive consists of browser games for desktops and mobile platforms as well as titles specifically designed for tablets and phones. Here you will find some truly amazing gems like Cupcake Puzzle, Mermaid Glitter Cupcakes, Cake Mania, Yummy Cupcake Coloring, Cheese Cupcakes, and tons of other awesome free games.
---