What are the most popular Ice games?
What are the new Ice games?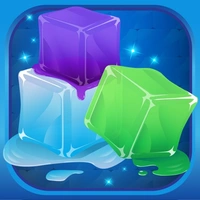 Play Free Ice games Online
As seasons change, so do a person's moods, preferences, and daily activities. This is especially noticeable in regards to entertainment. Gamers, for instance, often like to match whatever they are playing to the current weather. When winter approaches, exploring snowy landscapes somewhere in the north seems very appropriate. In this scenario, it's always a good idea to play ice games. They represent a huge variety of playstyles but have a common theme. Freeze enemies with magical icy beams, drive across cold roads or make some ice cream. There's no shortage of fun interactive seasonal experiences. Give them a try and discover dozens of quality options that fit the bill.
Delightfully Chilly
When it comes to content, it's always nice to have plenty of choices. Fortunately, this category encompasses an enormous number of genres. Kevin Games features them all, including the following examples:
Driving simulators set in wintertime
First- and third-person fantasy shooters with elemental special abilities
Frozen dessert shop simulators
Merging puzzles featuring all kinds of frosty tiles
Makeover sims with an emphasis on ice-queen esthetics
In this diversity, both hardcore action fans, and casual players will find something suitable. Sit back and enjoy a relaxing brain-teaser or get an intense rush of adrenaline.
How to Run Ice Games Online
The days of having to download massive files and install them locally are long gone. Nowadays, HTML5 capabilities allow way easier access to hundreds of titles. They are just as impressive as their regular counterparts in terms of graphics and gameplay. The only difference is that they are designed and optimized for shorter sessions. This site specializes in these types of products and offers them without any subscription fees. Browse the catalog, choose the relevant tag and pick one of the entries. The only prerequisite is launching them through a freshly updated version of Firefox or Chrome. And in case there are any hiccups or slowdowns, make sure to enable hardware acceleration.
Those looking to enhance the holiday atmosphere have come to the right place. Have fun trying out incredibly amusing ice games free of charge. Prepare to participate in virtual snowball fights, throw icicles at monsters, and go skating. Set out on countless wintery adventures without leaving the cozy chair. Remember the best ones and come back to them all year round.
---
We carefully selected 6 of the greatest Ice games and made them available for you online for free.
This archive consists of browser games for desktops and mobile platforms as well as titles specifically designed for tablets and phones. Here you will find some truly amazing gems like Ice Cream Inc., Trials Ice Ride, Ice Man 3D, Jewel Ice Match 3, Ice Cream Candy, and tons of other awesome free games.
---