What are the most popular World Games?
What are the new World Games?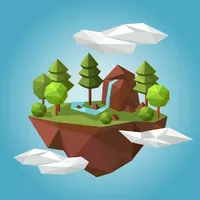 Play Free World Games Online
What kind of entertainment options hide behind the world games online category? It's a collection of absolutely different genres. From meditative match 3 titles to wild racing. Get acquainted with them all to find the one which suits you most. We guarantee that you'll fall in love with each one. They have intuitive gameplay and hooking objectives. When victories are so satisfying, you want to achieve even more. Ready to try?
On-Screen Relaxation
Start with something casual. A match 3 genre is a perfect method to calm down and relax. There is a cool adventure of this type. It features all kinds of sweets. And invites you to find at least 3 identical ones. Make as long sequences as possible. Earn points, jump from level to level and keep an eye on the timer.
The Jelly World is special thanks to the gaming mechanics. Here you help the main character by moving parts of the road. But only those made of jelly. Make them flat to eliminate an obstacle for the runner. Or turn it 3D to send the creature up in the air. Manipulate the panels and lead the runner to victory.
Play World Games and Set Your Mind Racing
Good platformers are hard to get. Check out a couple of decent titles in our collection. One of them is even similar to Mario's gameplay. Control a cute guy, fight monsters and collect stars. The environment isn't friendly either. Get primed for heated action and challenging obstacles.
Are you a fan of old-school graphics? Enjoy the Lows Adventures. The drill is as usual: gain coins, fight off monsters, get to the round's exit. But everything feels and looks great thanks to a combination of demanding and hooking tasks. Don't get lost in labyrinths of platforms. Complete as many levels as you can and enjoy the process.
Welcome to the World of Fun
There are other titles that can carry you far away. For example, a car simulator with almost unlimited speeds. Or a football-themed adventure. Launch the world games free from downloading on our website. Try every entertainment option Kevin Games offers. And have a great time alone or with friends.
---
We carefully selected 9 of the greatest World Games and made them available for you online for free.
This archive consists of browser games for desktops and mobile platforms as well as titles specifically designed for tablets and phones. Here you will find some truly amazing gems like Speedrun Platformer, Jelly World, Open-World Racing Cars 3D, Hurricane.io, Super Sandy World, and tons of other awesome free games.
---