What are the most popular Dance games?
What are the new Dance games?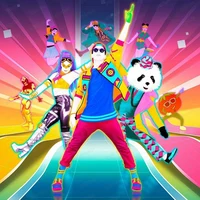 Play Free Dance games Online
Welcome to a collection of top-notch dance games online! We've selected the most hooking adventures for you to enjoy. No need to browse the Internet and search for anything yourself. Each title is unique in the context of the content. The plots and gameplay are different. But cool graphics and addictive activities are the features common for them all. Ready? Then go for them!
Creating Real Beauty
Take on the role of a stylist. And get your clients dressed for big events. Be it 3 princesses who are getting ready for a ball party. Or 2 street dancers who need to look fantastic for a dance contest. Whatever their needs are, do your job. And pick the best outfit to make them shine.
Controlling Actual Dancers
You can even become a mighty athlete. Perform all kinds of stunts on a pole. Get up really high, freeze in the necessary position and go through a wall unharmed. And listen to the cheering and applause – all in your honor. Do you like a little bit of a puzzle flavor? Then try the Stacky Dash Dance game that features a cartoon-styled dancer. His or her goal is to keep dancing, no matter what. Your task is to swipe on the screen in the necessary direction. Only to collect all the points available. Note that random chaotic moves won't lead you anywhere good. Thinking goes first, action later. Besides, there's no timer there, so why the rush?
Play Dance Games and Opt for Mind-Blowing Riddles
If you're a devoted fan of a good mystery, welcome to the Dancer Escape adventure. It consists of a dozen puzzles to train your brain. Of course, they are connected with dancing somehow. Use all the wits to solve every conundrum. And the weirdest digital toy is about a sheep in space. It must be alien because it sticks to the surfaces like a spider. And jumps extraordinarily high. Have a look at what the animal is capable of!
Fun Time Has Come
Wanna try dance games free of charge? Then you're in the right place. Kevin Games focuses on browser-driven solutions with entertaining content and rad hooking gameplay. Come and enjoy its advantages in a virus-safe environment.
---
We carefully selected 8 of the greatest Dance games and made them available for you online for free.
This archive consists of browser games for desktops and mobile platforms as well as titles specifically designed for tablets and phones. Here you will find some truly amazing gems like Sheep Dance, Street Dance Fashion, Dancer Escape, Stacky Dash Dance, Pole Dance Battle, and tons of other awesome free games.
---