What are the most popular Diving Games?
What are the new Diving Games?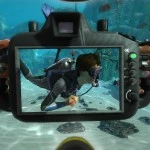 Play Free Diving Games Online
Online diving games offer cool digital journeys filled with dangers. Be it too crazy heights or obstacles/enemies to destroy you, the process is hooking. Spiced with interesting gameplay, they are titles for those who enjoy the challenge. Are you sure you can deal with them? Only 1 way to find out. Jump in and cause lots of splashes!
Why You Should Try the Adventures
They're all browser toys. This means you won't have to install any files to access them. Additionally, they are perfect to kill some time and get rid of boredom. Available on Kevin Games, they can be launched without registration. Just make sure your Internet is on and have fun.
How to Play Diving Games and Win
Each title has its own priorities. Some focus on an insane plot and introduce elementary mechanics. Such as Pool Diving Extreme. Here you click 1 button. All to see what happens to a dude that jumps from a high building. Ensure that it's a happy ending. But prepare to witness a couple of nasty scenes. Water filled with blood or your body parts on the asphalt. Brr!
Other toys are still simple to grasp, but more difficult to succeed. For instance, in Cliff Diving, the process seems professional. An athlete rushes to the surface, and it looks beautiful. You click the LMB several times to reach the necessary result. Which is to enter the water in a vertical position and get more scores.
If you want to win, try several times. Get the hang of the gameplay and improve your finger muscle reflexes.
Should I Pay to Access?
Diving games are free for anyone. You can launch them from your device whenever you need them. The titles are based on HTML5-driven technologies that make adventures run in modern browsers. No bugs or viruses are guaranteed.
---
We carefully selected 3 of the greatest Diving Games and made them available for you online for free.
This archive consists of browser games for desktops and mobile platforms as well as titles specifically designed for tablets and phones. Here you will find some truly amazing gems like Pool Diving Extreme, Cliff Diving, Dangerous Danny, and tons of other awesome free games.
---