What are the most popular Cafe Games?
What are the new Cafe Games?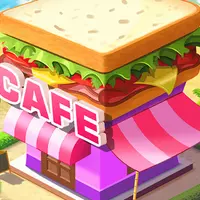 Play Free Cafe Games Online
Many people dream of starting their own businesses. And more often than not, they aim to please others rather than generate income. However, statistically, only a few succeed. The majority end up disappointed and jaded after years of fruitless work. Instead of wasting time and resources, consider checking out free cafe games. These delightful simulators allow players to become their own bosses and serve customers for fun. Newcomers might be wondering how could such a premise possibly be entertaining? Read on to find out the answer and discover what this niche is all about.
The Customer Is Always Right
Those who have worked at restaurants as waiters or cooks know how stressful it is. Despite all the efforts, something always goes wrong and some visitors are impossible to satisfy. Why would anyone willingly engage in such an activity in their spare time? The answer is simple. Developers who draw inspiration from real-world establishments highlight the best aspects of the job. By omitting the downsides, they create a truly enjoyable and rewarding experience. Not to mention all the variety that virtual environments can provide. Kevin Games has numerous wonderful options to choose from, for instance:
Casual puzzles where the goal is to fulfill orders by following the clients' instructions
Tycoons that focus on the economics and the management side of things
Miscellaneous cooking adventures related to food and coffee shops
Pick one of the variations above depending on the desired level of complexity. And if they all sound compelling, don't hesitate to experiment and try whatever is available.
How to Play Cafe Games
The exact mechanics differ based on the specific title. But for the most part, the gameplay is fairly straightforward. Wait for an NPC to approach the counter and take their order. Make note of which menu items they ask for. Use the mouse to prepare the appropriate meal or drink. Strive to accomplish the task quickly to prevent guests from having to wait in line. Don't forget to collect the money and tips. If possible, invest the earnings in various upgrades to make the process easier.
Become the most gracious and generous host and provide an amazing service. Enjoy dozens of relaxing cafe games online without installation and have a blast.
---
We carefully selected 4 of the greatest Cafe Games and made them available for you online for free.
This archive consists of browser games for desktops and mobile platforms as well as titles specifically designed for tablets and phones. Here you will find some truly amazing gems like Merge cafe, Monster cafe, Cafe paris, Pizza cafe, and tons of other awesome free games.
---