What are the most popular Time management games?
What are the new Time management games?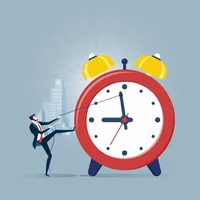 Play Free Time management games Online
In the world of growing speeds, the most precious thing is neither money nor power. You might guess the subject. Learn how to use it with the help of time management games online.
More than just entertainment
In fact, video gaming is not only a way to relax and have fun. Though those functions are still there, others are important, too. And one of them is training. You can develop many aspects of your personality while playing. Even the simplest shooter can be a learning tool. Though it's all about leisure, at the same time you improve your skills. The list is long and includes logic, strategy thinking, accuracy, creativity, etc.
Play time management games to increase your productivity
Things happen so quickly nowadays. The pace of modern life is hectic. It's quite a task to deal with never-ending challenges. So why not use this page as some kind of a gym for your brain? Sharpen your reactions. Find the shortcuts to your goals. Apply that knowledge in the real world and see the results.
Explore the latest content with Kevin Games
We've got a nice selection of titles. It covers all genres and tells various stories. Each of them is free. That's true: you don't get charged for anything here. Plus, you don't have to create an account or download unknown apps. Thus, your personal data and your device are safe. Use any platform to join. Enjoy the universe of time management games free of worries. It is available on PCs, smartphones, Chromebooks, and tablets. Discover new possibilities from the comfort of your place. Stay tuned as we update regularly!
---
We carefully selected 7 of the greatest Time management games and made them available for you online for free.
This archive consists of browser games for desktops and mobile platforms as well as titles specifically designed for tablets and phones. Here you will find some truly amazing gems like Oceania, Traffic Control Time, Tetris Legend Class, Time To Park 2, Brake In Time, and tons of other awesome free games.
---