What are the most popular Pilot Games?
What are the new Pilot Games?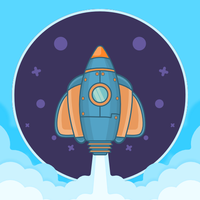 Play Free Pilot Games Online
For centuries, humankind has been fascinated with the ideas of air travel and flight. It took thousands of years and several civilizations to finally realize that dream. But even today, no one can simply take off into the sky whenever they want. Getting a license to operate the necessary aircraft is a challenging undertaking. Thankfully, virtual simulations are becoming increasingly convincing and fun. There are countless awesome pilot games available online. Give them a chance and become a fearless commander of a mighty airborne machine. Start the engine and pierce the clouds at a mind-boggling speed. Destroy numerous formidable opponents in epic aerial battles. Or simply navigate the limitless expanse while observing the picturesque landscapes below.
Spreading the Wings
Flight sims used to be a lot more popular back in the day. Although not as prominent as it once was, the niche still has a considerable audience. Kevin Games features several distinct subgenres that newcomers should check out:
Classic first- and third-person dogfighting action
Vertical and horizontal scrolling shooters that involve airplanes
Physics-based puzzles and casual apps in the same setting
Various merging, coloring, and brain-teasers dedicated to aviation
In this diversity, fans will easily find something to suit their needs. Moreover, experimenting with unfamiliar formulas is easier than ever. Don't hesitate to try out new concepts and explore the category further.
How to Play Pilot Games Without Installation
Decades ago, players had to go through a daunting setup process before starting their playthroughs. Fortunately, this is no longer the case. The current Internet and hardware speeds can easily deliver computer entertainment without downloading. Content aggregation sites like this one carry extensive collections of quality titles. They cost absolutely nothing and run in regular browsers. The only thing users have to do in return is watch a couple of ads. Browse the catalog in Firefox, Chrome, or another capable client. Disable ad-blockers for optimal performance, and launch any entry without unnecessary hassle.
Step into the shoes of a skillful aeronaut and complete important military and exploratory missions. Roam the heavens like a majestic eagle and perform incredible stunts. Engage in intense firefights and achieve victory in every encounter. Enjoy amazing pilot games for free and have a blast.
---
We carefully selected 4 of the greatest Pilot Games and made them available for you online for free.
This archive consists of browser games for desktops and mobile platforms as well as titles specifically designed for tablets and phones. Here you will find some truly amazing gems like Save The Pilot, Micro Pilots, The Aviator, Panda Commander Air Combat, and tons of other awesome free games.
---