What are the most popular Spooky games?
What are the new Spooky games?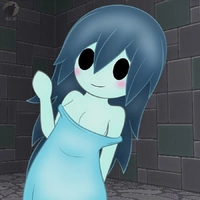 Play Free Spooky games Online
How can you describe spooky games online in 1 word? Most players would probably say "hooking". And it's the best characteristic. We've compiled a list of challenging and colorful adventures dedicated to something creepy and hair-raising. Some of them are indeed scary and will force your heartbeat faster in gear. Others, however, focus primarily on your mental abilities. And train your logical thinking.
Nauseating Content
Let's start with the title that swarms with frightening screamers. In Horror Nights Story, you're trying to run away from monsters in underground tunnels. But it's not a running genre. It's more about digging and exploding your way to the surface. Someone is always close by. You hear noises, roaring, breathing… Are you sure you have the nerves to withstand this hell?
Play Spooky Games and Train Your Brain Powers
Spooky Ghosts Jigsaw is the absolute opposite of the previous adventure. It's relaxing, meditative, and casual. You'll deal with 12 pictures of cute cartoon-like ghosts. Broken into pieces, they invite you to reconstruct their initial state. Drag elements, find their right places, and meddle with complexity levels. Will you dare to start with the hardest 100? Or will you first train at a bit lower difficulty?
Have problems at school? Can't hold things in your head? Dive into Spooky Memory Card. It's a tool to improve your mind through a gaming process. Remember the images on the cards. Find a pair in a limited amount of time. It's not difficult right from the first rounds – 4, 6, 8 cards to solve. Very soon 10, 20, 40 pieces will seem like a piece of cake! As for the topic, the images show zombies with falling out eyes and bowels. As well as brains in their hands. Brr!
Shooting and Thinking
You'll even get a chance to fire. But in a clever way, thinking about the best spot to lend your "bullet". Spooky Bubble Shooter offers to explode balls by matching at least 3 identical colors. As well as provides you with boosters to make it even more fun!
Find spooky games free of charge in one place. Located on Kevin Games, the category is available without registration or downloading any files. Click and play!
---
We carefully selected 5 of the greatest Spooky games and made them available for you online for free.
This archive consists of browser games for desktops and mobile platforms as well as titles specifically designed for tablets and phones. Here you will find some truly amazing gems like Horror Nights Story, Spooky Bubble Shooter, Spooky Bubble Shooter 2, Spooky Memory Card, Spooky Ghosts Jigsaw, and tons of other awesome free games.
---