What are the most popular Goku Games?
What are the new Goku Games?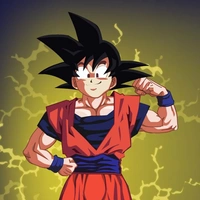 Play Free Goku Games Online
One underappreciated aspect of gaming is that it's capable of making you feel all-powerful. Controlling a weakling who dies in one hit is realistic. But not necessarily fun. Taking loads of damage and responding with devastating attacks – that's the feeling we seek. Some developers can do it better than others. But certain franchises never disappoint. Play Goku games inspired by the classic anime series about martial arts and alien invaders. Execute jaw-dropping special moves and powerful combos to defeat hordes of terrified enemies. Face worthy opponents who can match you in battle, but never back down. The world needs your help, will you rise up to the challenge?
Infinite Possibilities
All the titles in this category on Kevin Games take place in the same setting. Gameplay-wise, they are very diverse and offer a variety of different playstyles. Whatever genres you prefer, there is a suitable option for you to enjoy. Intense action, scrolling shooters, tournament fighters are just the tip of the iceberg. Explore the fascinating worlds of Dragon Ball Z in the company of your favorite characters. Defeat legendary archvillains and thousands of their henchmen. Uncover their evil plots and become more powerful than you thought possible.
How to Access Goku Games Online
There are many advantages to PC gaming, but affordability is probably the best one. So many great titles constantly go on sale for the price of a sandwich. Sometimes, they don't cost anything at all – those are the ones that our site collects. Run any one of them in your browser without registering or downloading any files. Press Start and use your keyboard and mouse as input devices in a regular tab. The graphics are just as impressive, and the entertainment value is unparalleled.
Everyone should be able to have fun, regardless of their financial situation. Creators who offer their Goku games free of charge understand that better than anyone. Try them all one by one, and find out which ones are your favorites. Help the almighty protagonists defeat the bad guys and find what they're looking for.
---
We carefully selected 6 of the greatest Goku Games and made them available for you online for free.
This archive consists of browser games for desktops and mobile platforms as well as titles specifically designed for tablets and phones. Here you will find some truly amazing gems like Saiyan Battle, Stickman Dragon Ball Archero, Super Ball DZ, Dragon Ball Z 2021, Dragon Ball Z Hero, and tons of other awesome free games.
---