What are the most popular Donut games?
What are the new Donut games?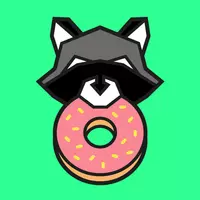 Play Free Donut games Online
Online donut games feature browser-based adventures dedicated to one topic. Most of us like sweets. But at least addiction to digital desserts doesn't lead to obesity. This category shows you the variety of titles that have interesting ideas behind them. Baking pastry and decorating it with your favorite superheroes. Dodging and killing jaws that want to munch you. And even trying to get a swinging donut into a basket. You name it!
The Most Important Skills
Marksmanship and a fast reaction are 2 abilities you'll boost. It's especially vital in Donut Shooter, a bright Match 3 genre. Here you fire desserts and try to make a row of at least 3. When they disappear, you get bonuses. However, if you miss it all the time, the tasty construction gets nearer a red line. Once it touches it, you lose.
One of the adventures sends you into a strange future. Humanity is traversing space and fighting aliens. Don't get surprised by the outlook of their spaceships. Maybe they've lived through a sweet revolution. Whatever it is, your enemies are robots, bombs, and dangerous bosses. Learn to remain airborne, stay away from dangers and take every boss in 30 levels.
Why Should You Play Donut Games
There are very few people who enjoy virtual reality to learn skills. Most do it just for fun. The category delivers this feature to the fullest. It offers weird but clear agendas and glues you to challenges. Get distracted from work, school or dive in from the comfort of your home.
Extra Advantages
Fast access: no downloading or installation. The titles run through browser technologies. All you need is to launch them and start enjoying the process.
No registration. Posted on Kevin Games, this group of digital toys is available without signing in.
Testing your willpower. If you're on a diet, you kill 2 birds with 1 stone. Deal with your favorite virtual sweets and challenge yourself. Can you keep avoiding sugar-saturated products despite such temptation?
Donut Games are free. Anyone can access the content without payment.
Pick the adventure you want and start the online journey!
---
We carefully selected 5 of the greatest Donut games and made them available for you online for free.
This archive consists of browser games for desktops and mobile platforms as well as titles specifically designed for tablets and phones. Here you will find some truly amazing gems like Rolling Donut, Donut Shooter, Space Donut, Sweet Donut Maker Bakery, Donut Slam Dunk, and tons of other awesome free games.
---