What are the most popular Princess Games?
What are the new Princess Games?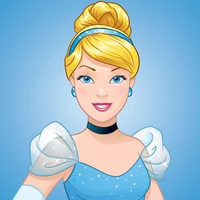 Play Free Princess Games Online
Princess games online are captivating casual on-screen adventures. They are not fast-paced and are designed to enjoy the process of dressing models. As well as solving puzzles and making pretty items. The list of titles offers a diverse range of activities to participate in. Try them all and acquire new knowledge. Such as baking, handicraft, and peculiarities of fashion garments for different events. There are so many things a young lady should know. Play and learn at the same time!
Good Taste Goes First
Do you know what clothes to choose for work, a park walk or a nightclub? Feeling the difference is important. So, gain some experience with these adventures. Experiment with styles and find the best variants for any occasion.
Meals with Princess Games Free
The titles are not only about fashion garments. They are often combined with another interesting activity – cooking. Make a delicious vegetarian burger or bake Christmas cookies. Follow recipes step by step and mix the ingredients in the right order and proportions. After such an experience, it won't be difficult to do the same in the real world. Surprise people around you with unexpected delicacies.
Hands of Gold
Giving useless things a new life is cool. Especially when they are beautiful in this incarnation. Learn how to transform ordinary items into pieces of cute decoration. For example, a jar can turn into a candle. Find out what you can do with a pair of socks. Use these ideas to craft presents for friends and relatives. They will appreciate your handiwork.
Switch Activities and Have Fun
Play princess games to get some nice pictures. When everything is ready (outstanding outlook, tasty food, and some nice decorations) snap a photo. Adjust the settings and apply some filters to make it look professional. Download it to remember the impressive things you have created.
And then give yourself a break from fashion. There are some toys to puzzle your mind. Try your chances against clever conundrums and use your logic to solve challenging problems. Enjoy titles on Kevin Games – number 1 gaming website with on-screen toys to anyone's liking.
---
We carefully selected 29 of the greatest Princess Games and made them available for you online for free.
This archive consists of browser games for desktops and mobile platforms as well as titles specifically designed for tablets and phones. Here you will find some truly amazing gems like Making Homemade Veg Burger Game, Pandemic Fashion Mask, Goldie Resurrection, Trendy Tshirt, Princess for Villain, and tons of other awesome free games.
---