---
Best io Games to Play With Friends [2021 Picks]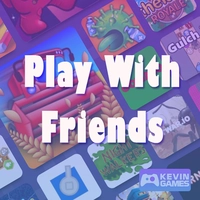 We have prepared 10 first-class entertainment options for you and your friends. They are the first choice among many users. So don't neglect them. The list of Best io Games is what you can use to make the process of searching way faster. Play and enjoy your life! We all know: it is hard to endure boredom. However, you can kill it by enjoying some of our high-quality browsers toys. Solve puzzles, destroy enemies or compete in races.
If you want to keep in touch with your friends, you need to share the same hobby. Browser adventures can be a good way out. It is a chance to be with your close-ones and have fun. So, we have something special for you to offer. The following toys have gained popularity thanks to several advantages. For example, good graphics, interesting challenges, and comfortable interface options. Such apps have many things in common. Yet they are all unique and quite thrilling.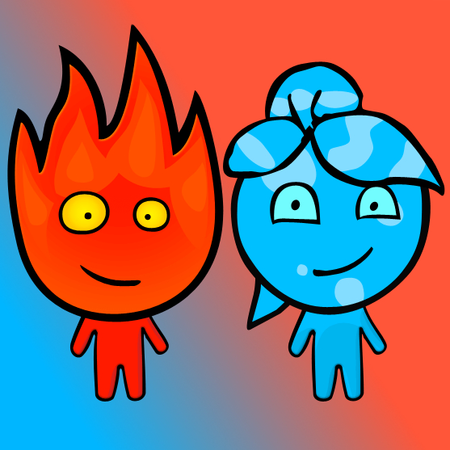 1. Fireboy and Watergirl
This game is for those who want to learn to work in a team. It is all about cooperation and friendship. After all, it is impossible to win unless you act together as one unity. There are two players: one is fire, another is water. Each map has different challenges, which you solve as you go through them. Please note that Fireboy and Watergirl consists of five parts. Don't forget to play them all to experience all the traps and difficulties. Have a look at what the power of friendship, mutual aid, and support can do!
Play on Kevin Games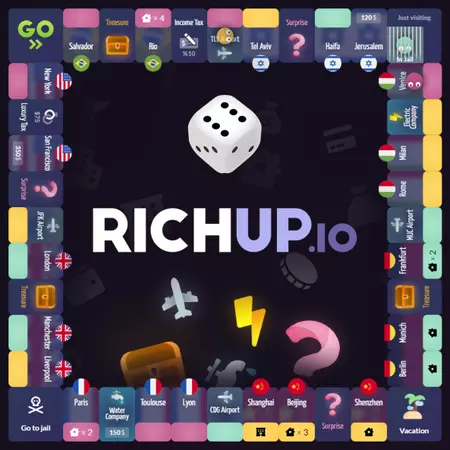 2. Richup.io
Well, this game never disappoints. It is a sure way to show your ability to make the right decisions in hard situations. Of course, simple luck also plays a role. What is it about? Richup io reminds Monopoly. But has several novelties that make it more up-to-date. First of all, you get $1500 at the beginning of the match. Roll the dice, earn or lose money and buy buildings. This will help you secure a constant flow of income. When your rivals end up in your hotel or house, they pay you a fee. The same applies to you as well. You can even find yourself in jail! Find out what for and how to get out of it.
Play on Kevin Games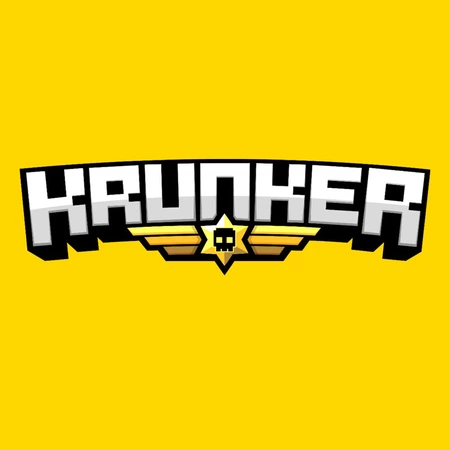 3. Krunker.io
A good old-fashioned shooter – what can be better? Only Krunker io can't be called old-fashioned. It is a brand new game with an excellent interface, graphics, and modes. Before you join the fight, choose your skin and a weapon. It influences your strengths and additional abilities. If you are new to this world, read the instructions. This will better prepare for what awaits you. If you are killed, you can be revived a couple of seconds later. However, you will appear on a different part of the map. So, react quickly and shoot, shoot, shoot!
Play on Kevin Games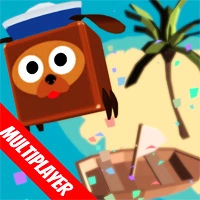 4. Farmrun.io
If you need to have pure fun and enjoy challenging tasks, try Farmrun io. It is a special game. First of all, it offers you to choose your farm animal. After that, you participate in a life or death race. Each level of difficulty poses different threats. For example, lava, falling rocks and anything else which you haven't even expected! It is a short but fast-paced app filled with funny animations and hilarious situations. Experience them all and make the best of this relaxing adventure. And the high-quality design will bring comfort to this process.
Play on Kevin Games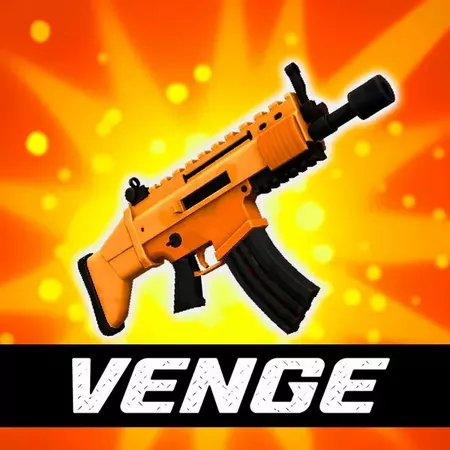 5. Venge.io
It is a first-person shooter with all the attributes of a high-quality game. The first thing that catches your attention is its design. The combination of colors and encouraging music with realistic sounds are important features. They make Venge io interesting and so close to true battles. You are never alone on the field. So, be on guards all the time and don't get killed. Different weapons are meant for different fight strategies. Some can strike your enemy from a distance. While some are used in a closer combat. Find out which one suits you most and join the world of best shooting.
Play on Kevin Games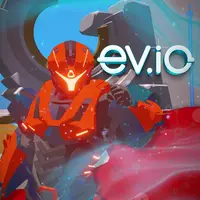 6. Ev.io
This game firmly occupies the first rates among the best. The shooter allows you to play in the world of our future. It has new weapons, moving surroundings, futuristic lights, and superpowers that some can possess. There is nothing new about the gameplay. This is actually good. There is no need to get used to it all over again. If you have experienced similar adventures, you will have no difficulties in contorting your skin. Move carefully. Otherwise, you will lose without noticing it – the danger is everywhere! Try yourself in different modes. You can act alone or contribute to the victory as a team player.
Play on Kevin Games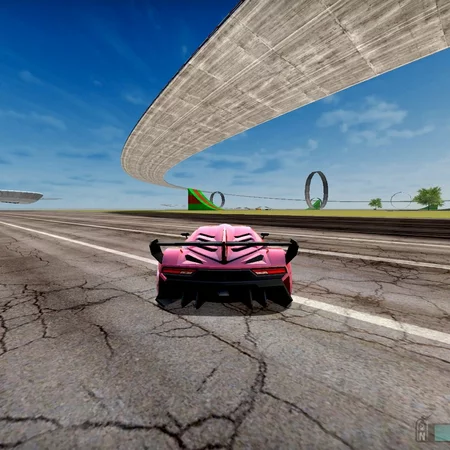 7. Madalin Stunt Cars Multiplayer
This game will be interesting both for experienced drivers and for newcomers. As the title suggests, there are many players who compete with you. They surely want to outperform you in all ways. However, this doesn't mean that you can't play alone if you like. There is such a mode as well. Choose a car you want and enter the map. Be prepared for a very fierce competition. No one wants to be left behind, so full speed ahead! There are all kinds of crazy springboards to conquer not only race tracks but also air!
Play on Kevin Games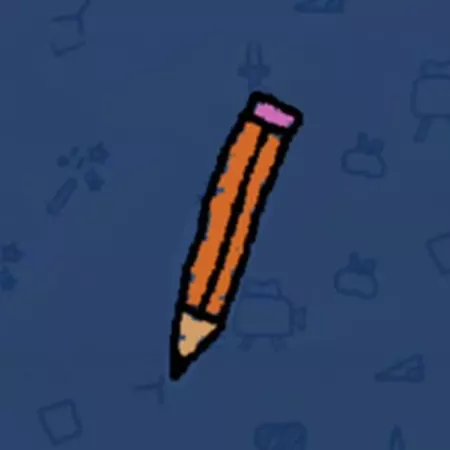 8. Skribbl.io
The rule of this game is very simple. Your goal is just to draw the word, which the app chooses for you automatically. There are several participants in the round, so the competition is strong. It can turn out to be very funny, as sometimes guesses and images are very wild. The person with more right answers wins the match. Skribbl io never fails to amaze you. Each new try brings unforgettable emotions and experiences. The reason is that each time there are different rivals. They all have unique approaches and methods. Some can use a couple of lines to let others find the right answers. Some, on the contrary, like to draw every detail. Find your own strategy!
Play on Kevin Games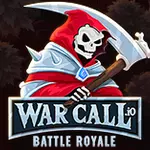 9. WarCall.io
Welcome to the most epic fight ever! The battles of this game are very diverse. There are all kinds of enemies. For instance, witches, undead, and other wicked monsters. Everything can be very peaceful in the beginning. Creatures will just wander around. But after a while, the thorns at the edges of the map will grow ticker. They will force you to the middle, closer to each other. You have only one way – fight for your life! This exciting adventure will teach you to survive and outperform the scariest opponents.
Play on Kevin Games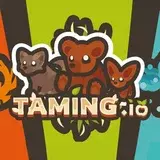 10. Taming.io
Do you like animals? Well, in this case, try the toy, which offers you an animal. And only one goal – to survive. The rules and the interface are not difficult. You will understand everything even without reading the instructions. Start your journey and build an entire civilization step by step. You will be attacked by predators and other players. So, prepare to defend what you have created. When you get enough scores, you get to a new level. Actually, it means your age. Gather berries, use your tools, destroy your enemies. And become a real power in this ruthless world.
Play on Kevin Games
---
RELATED POSTS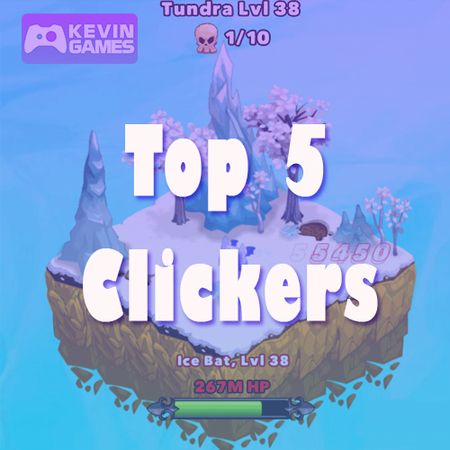 Top 5 Clicker Games (Our Best Picks)
Clicker games are known for their relaxing effect. Nothing is more pleasant than to idly tap the screen. And see the result of your actions right away. There are many types of such toys. All of them are amusing and have only one goal. They were created to entertain and teach you new skills, such as patience or reaction speed.
Read more
05-07-2021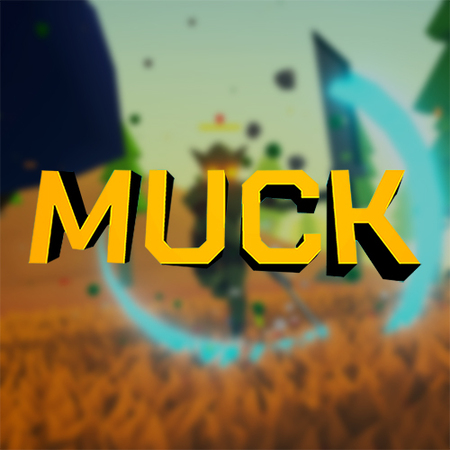 Muck - New Adventure Game on Steam
The survival genre has become extremely popular in recent years. It gave audiences unprecedented levels of intensity and engagement. As a result, dozens of titles have spawned on various platforms.
Read more
06-15-2021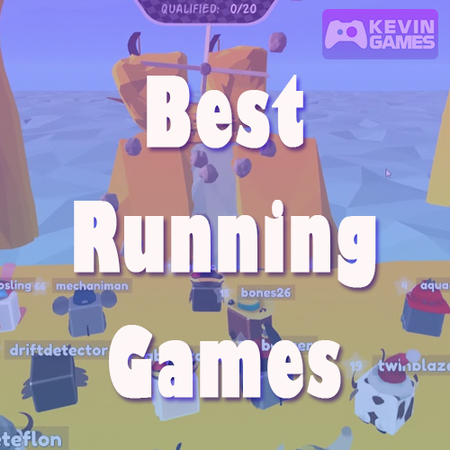 Best 3 Running Games In 2021
Why are running games popular? The most important feature is the air of competition that they offer. Besides, the plot can be interesting. And, of course, challenging tasks always attract our attention. Good color-to-graphics ratio, convenient gameplay, and cool animation are important features of any such entertainment.
Read more
05-14-2021